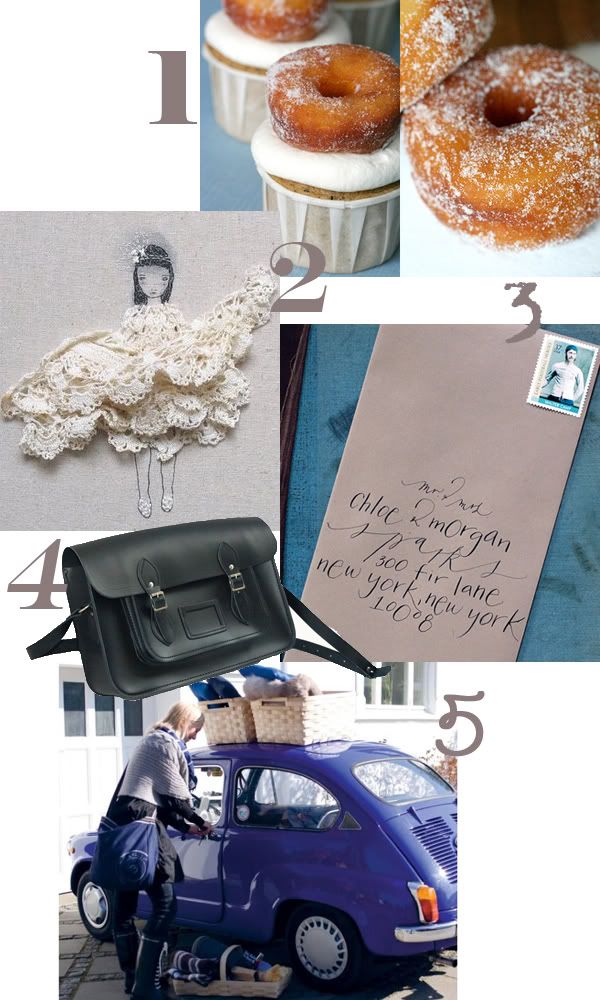 1. Cupcakes
AND
donuts! Heaven... via Oh Joy 2. Pretty ballerina, unknown 3. Addressing, via Oh Joy 4. On my wishlist, Cambridge Satchel Company 5. Isn't this the
cutest
little car ever? Fiat 500 (or 600?), via Bloomingville
When class was canceled this morning, my friend and I had a cup of tea (or coffee..) and a pastry. Then did some shopping and bought two secondhand dresses (in need of adjustments) instead of the coat and shoes I was looking for but couldn't find. And
then
, I sat down on the sofa with another cup of tea and Vogue Paris and AnotherMan, while the autumn weather was blowing the leaves from the trees and making everything smell awfully nice...
This makes for a very,
very
good day.
Besides, you can now follow my blog with Bloglovin', by clicking the link in the sidebar or
this
one!